I'm still not sure who the slappers are but FiveGoBlogging has set up a rather artistic and technical meme. All you need to do is take a photo, here's mine:
Me and my beautiful girl.
Then, using whichever photo editing package thingy that you desire, go and get a cup of tea and a slice of cake and play with it! You can go as crazy as you like or maybe go a little bit arty farty with it, like I have done here:
Then go and link up and enjoy some other fantastic photographic *ahem* delights!!!! Here's the linky button thing - you can grab it from FiveGoBlogging's blog if you like!!!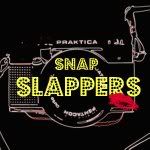 And here's the blog hop thing too!