It's coming up to 'that' time of year. I've mulled pans of cider and have treated myself to the odd mince pie - I must watch the amount of those passing my lips this year.
I haven't started my Christmas shopping though. I have never felt so unorganised. That's what working five days a week does to you. Life goes a bit chaotic.
The children have however planned out their lists. I'm just wishfully pinning the things I like including this....
...and one of these....
That quote is one of my favourites and my heart melts a little when Alban whispers it to me at bedtime.
As the dark winter evenings cut the days shorter we have been snuggling up on the sofa and Edith and Alban are currently enjoying watching Little Nutbrown Hare in the first DVD of one of our favourite books, Guess How Much I Love You?
by Sam McBratney.
"I like it because the field mice gets lots of blossom" - Edith aged 6
"I loved it" - Alban aged 4
The DVD has eight short episodes spreading the message of love and affection, so all good stuff, and would make the perfect stocking filler for youngsters.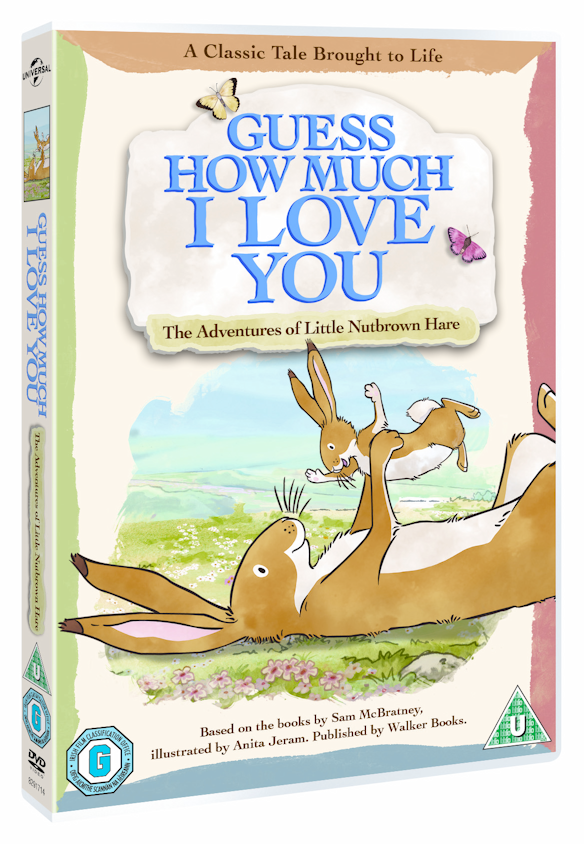 The DVD is available now from all major retailers.
Disclaimer: I was sent the DVD for review purposes. All opinions are mine - and my children's.