Window
Walking around Lacock village last weekend I actually took a moment to stop and look at the houses.
I tend to avoid doing this too much as I feel a bit sorry for the residents inside.
However, this window was slightly higher up away from eye level and all I could see were flowers on the windowsill.
Hoping that no inhabitants were looking out I took a quick snap for my Project 365 - the original image is
here
.
The ivy, framing the window, cast a shadow across the glass and the reflections made me instantly think - black and white.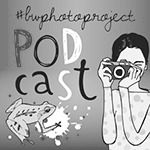 x x x