Offices
Earlier this week I went for a sneaky coffee and tea with the, 'working from home today', husband.
After, we went for a little walk exploring the backstreets.
There were little pockets of industrial units and we found a little bit of history hidden away from the road.
The crumbling old red brick walls and sash windows made me smile.
Buildings just aren't built like that anymore.
The shadowy entrance and changes in brick colour leapt out at me to be captured in monochrome.
You can see the colour version
here
.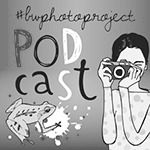 x x x